APARTMENTS in POTSDAM – ACCOMMODATION AT THE CENTER
With our boarding house / Boarding House Boarding House concept, we offer a Serviced Apartment at. This accommodation establishment offers rooms and apartments offers hotel-like services in Potsdam. In contrast to a pension or a hotel, a longer stay is planned at the Boarding Home / Boarding House. Therefore, in the German language is the term "short-term" or "furnished room" used. The rooms and apartments in our boarding house / boarding house can be used by individuals and by companies that send employees for a long time for certain projects in other cities. The accommodation in our boarding house / boarding house is much cheaper than a hotel or guesthouse. Directly on Ruinenberg – Sanssouci, on the grounds of the former barracks of the 1st "Garde Ulanen Kaserne", is our one room apartment, boarding home in Potsdam. Potsdam Apartment -Furnished Flats to rent in Potsdam. Our carefully appointed home allows short-term accommodation in a pleasant atmosphere and offers guests a comfortable stay in Potsdam's feel-good ambience. You are looking for yourself or employees, for a limited period of one room, an apartment or a small apartment? You do not feel like looking for a home and relocation stress? You want to live centrally and yet affordable?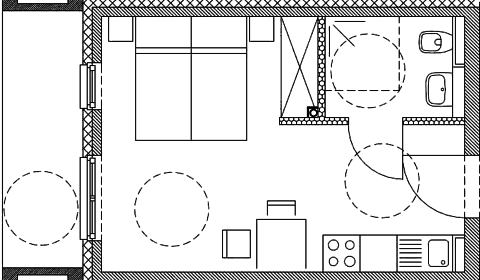 Modern quarters in the Sattlerstraße Potsdam – Boarding Home The adjacent former Ruinenberg barracks was converted into high quality apartments and now shines in new splendor. Right next to it were, opened during exellenter in building quality, the new districts. Both the Sanssouci Park, as well as the inner city are within walking distance, as are the University of Potsdam and the BUGA site Bornstedter field. This optimal location, the connection to the public transport system on the tram as well as easy access to private transport and thus in direct connection to Berlin ensure that a dwelling is made possible in the country with a great central location.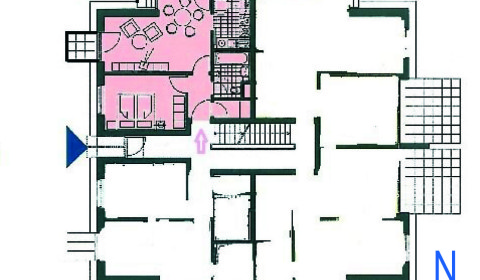 This is a sight in Potsdam Bornstedt North. It belongs to the ensemble of world-famous palaces and gardens of Potsdam Sanssouci, located at Bornstedter Lake, only 400 meters from the Sanssouci Palace and is also called "the Italian village Bornstedt". Opposite the Good is the Quartier Potsdam Hostel – since 2009 in operation, the house offers many variants of accommodation, from bed in the dormitory, single / double, to family rooms, anything is possible. Just 200 meters away, in a town Katharienenholzstraße villa ensemble has been built of high quality construction. In one of these town villas, the Crown Estate is located apartment. The quiet location of the house, nestled in the wonderful landscape Bornstedts, the guest provides an oasis of relaxation. Nevertheless, the everyday necessities are not far.
THE APARTMENT IS SUITABLE FOR
project staff
Training or seminar participants
business partner
visitors
occupational transfer passengers
guest lecturers
interns students
new Potsdam on housing search
guests at family
celebrations
tourists
employees on time
YOUR BENEFITS
no annoying apartment search
any expensive furniture purchases
no commission
no registration at suppliers
no extra costs central location with best connection
day-definite settlement with low season prices
24-hour check-in on Keysafe
bakers breakfast possible
cleaning and Laundry
car parking free
bicycle storage